Style sheets must be enabled to view this page as it was intended.
Tony Mills FAIA FFA/FIPA FMAAT FFTA FICB CB Dip PM Dip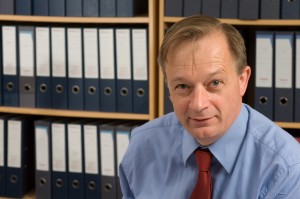 I established the practice in 1988 to provide a bookkeeping and payroll service to a small number of clients. Since then the practice has expanded, almost entirely by recommendation from existing clients. We now offer a comprehensive accounting and tax consultancy service to our clients.

I am a member of the Institute of Financial Accountants, the Association of Accounting Technicians and the Institute of Certified Bookkeepers. The IFA, the AAT, and the ICB uphold the highest professional and ethical standards among their members.

When not working in the practice, I teach taxation at a local college for AAT students in their Technician year. The course is short, intense and extremely demanding for the students. Congratulations to everyone who passed last year.

In 2004, I married Jess, my partner of many years and in 2005, we had a son, Henry, in 2008 we had a daughter, Anna and in May 2010 we had our son Thomas.

Anyone considering a career in bookkeeping and accountancy might start by visiting the websites of the various professional bodies; many of them will send an information pack in response to an email request. A call to your local college of further education is often worthwhile. Many of them run bookkeeping and accountancy courses.

If you are involved in bookkeeping and accountancy courses or are practising in the East Kent area, you are welcome to come along to one of our CPD Club meetings. Recent topics include the implementation of The Companies Act 2006, changes to capital allowances, and Money Laundering and parallel banking systems. Topics for inclusion in future meetings include the changes in the pensions regime effective 2012.
All content - 2009-2017 © Mills & Company